Services
Identity Management and Authentication - Technical Consulting

Galexia has expertise in identity management technical architecture and implementation, including strategy, business and technical requirements, architecture and design.
Galexia has Government and private sector clients in Australia, Asia-Pacific, North Asia, Europe and the USA. Galexia Directors and team members have provided consulting services to many of the largest identity, access management and authentication initiatives in Australia.

Identity and Access Management
Galexia is a trusted advisor partner on a number of identity management projects. Galexia provides:
Stakeholder consultation and business, requirements and risk analysis;
Technology evaluation to choose relevant products and vendors, based on wide experience;
Strategy, architecture and design supported by detailed technical knowledge and best practices;
Planning for deployment;
Useful, realistic and respected consulting advice;
Open communication;
Delivery of professional and high quality outputs and outcomes;
A depth of technical, business and legal knowledge and experience.
Galexia has specialised in the architecture of distributed identity solutions, including authentication, authorisation, accounting, auditing, single sign-on, federation, provisioning, synchronisation, public key infrastructure and emerging user-centric (Identity 2.0) approaches.
Galexia has provided senior consulting services to large-scale identity management architecture projects for customers including Australian Government Online Service Point (AGOSP) Authentication Team, Vodafone, Telstra, Bigpond, Sensis, Foxtel, the Australian Taxation Office, the Roads and Traffic Authority NSW and Singapore Government.
The combined user population of the identity management systems Galexia has designed is in the tens of millions.
Galexia's Identity and Access Management (IAM) Strategy Process and Product Evaluation Matrix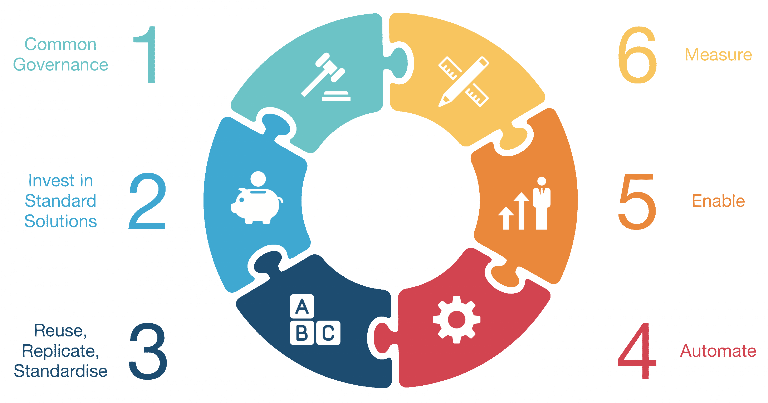 Phase 1: Engage
In this phase, the client and Galexia agree on the project scope and timetable, establish communication and collaboration mechanisms, and decide on reporting requirements.
Phase 2: Identify
This phase focuses on identifying relevant inputs via stakeholder consultations and collection of other relevant materials.
Phase 3: Analyse
In this phase, Galexia develops analysis and advice in a number of key documents:
1: Business Requirements, based on analysis of materials collected in the Discovery phase;
2: Technology Evaluation, comparing a number of vendor offerings across metrics relevant to the identified requirements; and
3: Identity and Access Management (IAM) Strategy, a technology-neutral document setting out a broad vision, identifying key requirements and goals, and presenting a high-level architecture.
Phase 4: Plan
Based on the recommendations and outcomes of the analysis, Galexia will assist in the planning for implementation, including a:
Broad, Implementation Roadmap; and
More specific Implementation Proposal with a design and scope for proceeding with implementation activities.
Galexia Directors have a long history with Identity and Access Management Strategies and Roadmaps

University of Sydney - IDAM Strategy and Roadmap (2017)
University of Queensland - IDM Evaluation and Roadmap, IDM Business Process Mapping (2015-2016)
Digital Transformation Agency (DTA) - Digital Identity Provision in Australia (2016)
Coles - Identity Management Strategy (2016)
Vodafone - Identity Strategy and Cloud-based identity architecture (2013-2015)
Fletcher Building - IAM Strategy and Roadmap (2015)
Foxtel - IAM Strategy, Architecture and Marketplace Review (2015)
Oil Search Limited - IAM Current State Analysis (2014)
University of New England - IAM Business Requirements, RFP preparation and evaluation (2013)
University of New South Wales - IDAM Options - Review, Findings and Recommendations (2012)
Transport for NSW - Current State Analysis of IAM Capability (2012)
Australian Energy Market Operator (AEMO)- Identity Management Strategy (2012-2013)
Monash University - Directory Services Upgrade Strategy and Planning (2011)
University of Western Sydney - IAM Platform Review (2010)
University of Sydney - Identity Management Mentoring (2010)
Australian Taxation Office (ATO) - Identity Management (2008)

Related Projects

Case Studies and additional research

Recent news and updates