About Us - Galexia News
Legal and Ethical Challenges for Driverless Cars and Smart Roads - 20 October 2017
Related Galexia services and solutions

Related Galexia projects

Related Galexia news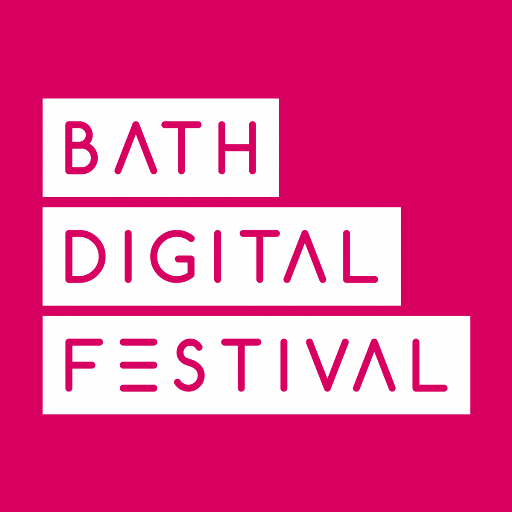 Galexia Director Chris Connolly gave a presentation on legal and ethical issues in driverless cars at the Bath Digital Festival (UK) on 20 October 2017.
The session - Self-Driving Cars, The Future is Now! - consisted of a series of TED Style talks at the University of Bath Innovation Centre.
Other panel members included:
Councillor Mark Shelford, Bath & North East Somerset Council
Andrew Hawthorn, Deputy Head of Engineering, Altran
Dr Miriam Ricci, Senior Research Fellow, Centre for Transport and Society

Legal and Ethical Challenges for Driverless Cars and Smart Roads
Chris discussed the legal and ethical challenges in the development of driverless cars and smart roads and examined the role of artificial intelligence (AI) in the driverless car environment.
There is long history of the law failing to 'keep up' with developments in technology, and driverless cars are no exception.
Galexia's top 6 legal and ethical challenges for driverless cars and smart roads:
1. Privacy
2. Safety and Selection
3. Liability
4. Cultural Differences
5. Traffic Priorities
6. Trust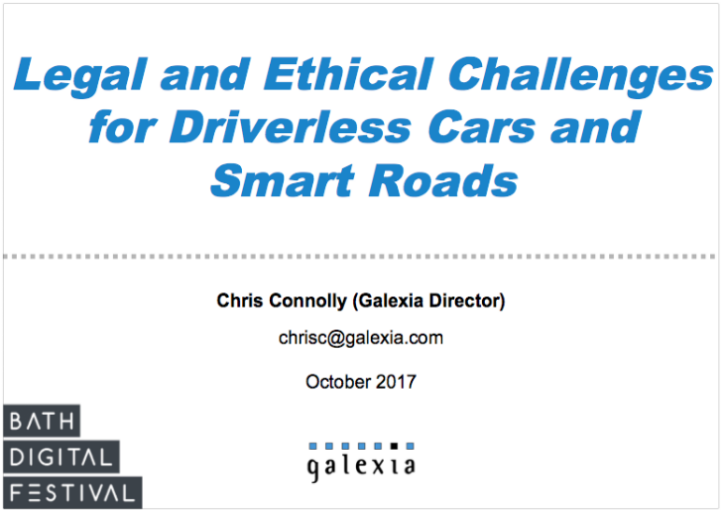 View the presentation slides »