About Us - Galexia News
Galexia director Chris Connolly speaking at Asia-Pacific privacy seminar - 2 March 2010
Related Galexia services and solutions
Galexia Director, Chris Connolly spoke at Privacy in the Asia-Pacific: 2010 Update A comprehensive survey of privacy and data protection in the region on 2 March 2010. The seminar was part of the Continuing Legal Education seminar series run by the Faculty of Law at the University of New South Wales.
Chris discussed the overlap between regional privacy developments and global privacy standards.
Related Galexia Reports:
External links: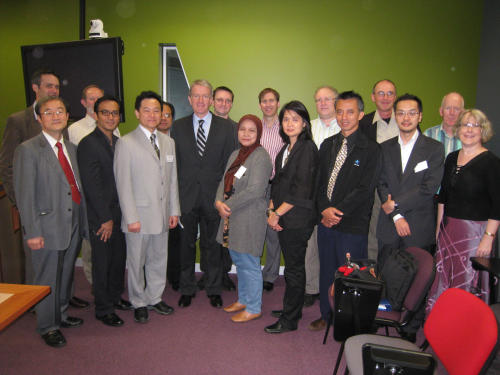 Asia-Pacific privacy advocates and academics: Professor Lee Bygrave, Professor Paul Roth, Dr Sinta Dewi Rosadi, Associate Professor Fumio Shimpo, Professor Whon-il Park, Professor Dennis T.C. Tang, Professor Colin Bennett, Professor Abu Bakar Munir, Ms Katrine Evans, Mr Iwan Setiawan, Mr Nigel Waters, Assistant Professor Pirongrong Ramasoota, Mr Chris Connolly, Mr Claro Parlade, Mr Edward Santow, Professor Roger Clarke, Mr David Vaile, Ms Robin Bayley, Professor Graham Greenleaf.