About Us - Galexia News
Galexia Associate Claro Parlade wins Endeavour Fellowship to study privacy law - November 2007
Related Galexia services and solutions
Claro Parlade, Galexia's associate from the Philippines, has won an Endeavour Fellowship and will be funded to visit Australia in 2008 for 3 months to study privacy law.
Claro is currently the Executive Director of the Cyberspace Policy Centre for Asia-Pacific (CPCAP), a leading source of expertise on electronic commerce, privacy and online dispute resolution issues in the Asian region.
Galexia and the Office of the Privacy Commissioner (OPC) are Claro's joint sponsors for the programme, and Galexia will be co-hosting Claro along with the OPC. He will also spend time travelling around the country interviewing key business, government and consumer stakeholders about privacy issues.
Claro has considerable experience in policy work in the Philippines, having been Chairman of the Legal and Regulatory Committee of the IT and E-Commerce Council ('ITECC') of the Philippines from 2000 to 2004. He has been involved in the drafting of the Philippines E-Commerce law, and has worked on numerous draft bills and regulations on matters such as the creation of a department of ICT, telecommunications reform, cybercrime and Internet governance.
The Endeavour Programme brings leading researchers, executives and students to Australia to undertake short or long term study, research and professional development in a broad range of disciplines and enables Australians to do the same abroad.
External links: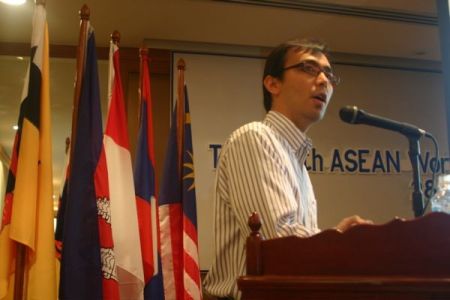 Claro Parlade